Ticket creation module from EON
---
Presentation
Incident monitoring is a crucial task for any information systems manager, finding the history of events and your corrective actions allows you to save time in your administrative acts.
With the ITSM module (Beta) integrated in eonweb from version 5.3-4, connect EyesOfNetwork to your incident monitoring tool through APIs.
How it works ?
The ITSM module consists of a generic connector for making REST and SOAP calls and an action selector available from the GED module of eonweb.
Configure your SOAP / REST requests from the administration menu
Activate the connector
Trigger a ticket opening from the "active events" view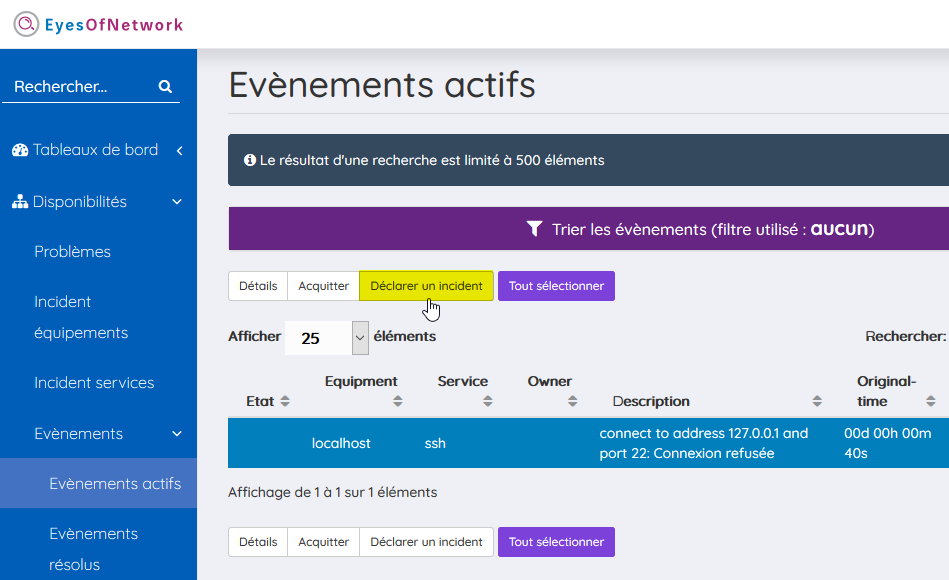 Compatibilities
The module has been developed to be compatible with the maximum number of ticket management tools, only those tested are referenced:
| Ticket manager | Version of the ticket manager | Type of call | Compatibility |   |   |
| --- | --- | --- | --- | --- | --- |
| GLPI | 9+ | REST | ✔ |   |   |
| Mantis |   | SOAP | ✔ |   |   |
|   |   |   |   |   |   |
Limitations
Incident reporting is currently only available from the "active events" view
Documentation
Find the developer documentation at the following address: ITSM module documentation
---